Eternally Radiant Skin Care Method
Nourish your skin and spirit with our supercharged Gemstone Acupuncture facial rejuvenation. A favorite indulgent treatment among her A-list celebrity clientele, Chandra has been a licensed Esthetician for over 10 years and has been a pioneer in cutting edge facial cupping massage and Gua Sha techniques and has spent years creating the most luxurious gemstone Acupuncture facial method.
Combining her love of natural skincare and her gift with facial Acupuncture contouring, lifting massage and reiki, she has perfected a method of advanced techniques that deliver next level results to her clients.
Crafting custom Gua Sha gemstones to expertly tone and revitalize your entire being. Gua Sha and facial cupping massage is a virtually painless, non-marking method that effectively reduces the signs of aging and regenerates the skins appearance. Based on the principles of Eastern Medicine, it helps the whole body look and feel better by addressing the physical, emotional and environmental patterns that contribute to your overall health and wellbeing.
Transforming Your Skin From The Inside Out
The Gemstone Acupuncture includes Chandra's expert skin analysis using both western skincare diagnosis and her custom facial mapping method based on the ancient health principles of Chinese Medicine facial diagnosis.You will look and feel your best with a natural whole body approach.
Cosmetic facial acupuncture, tightens pores, improves muscle tone and dermal contraction, while enhancing and increasing the elasticity of the skin. Acupuncture can reduce signs of aging by strengthening and stimulating the circulation of Qi within the meridian pathways of the face and neck. You will look and feel more energetic, calm & illuminated from within.
Our Signature Wild Crafted, All-Natural Essential Oil Serum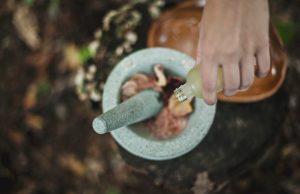 A super light weight, potent, custom blended botanical oil to infuse your skin with a eternally radiant glow. All-natural, vegan, and cruelty-free. Containing no synthetic ingredients whatsoever. An excellent skin care solution for brightening your skin and delivering the highest quality Omega fatty acids for nourishing and healing.
Give Your Skin A Nourishing Holistic Glow
Cosmetic facial acupuncture cupping (non-marking), tightens pores, improves muscle tone and dermal contraction, while enhancing and increasing the elasticity of the skin. A favorite positive side effect of combining facial acupuncture, Gua Sha and cupping massage therapy is an immunity boost by strengthening and stimulating the circulation of lymph (within the meridian pathways of the face and neck. A true holistic healing treatment for transforming your skin from the inside out.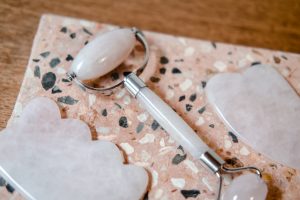 Illuminating vitality with the results driven Gua Sha method that Chandra has spent years developing on her celebrity clientele in her Los Angeles Acupuncture office. Gua Sha is an ancient beauty practice that has been applied for thousands of years. It is a natural, alternative therapy that involves gently toning your skin with a custom designed massage tool made from healing crystal gemstones. Gua Sha improves circulation and brings a vibrant, radiant blood flow to the surface of your skin. This facial massage technique naturally resurfaces all skin types, de-puffs the eyes and face and provides a gentle massage to the facial & neck muscles. All of this infused with a hydrating, super potent custom botanical oil blended just for you.
What Results Will My Skin & Body Receive?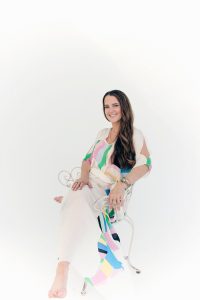 Glowing Mind, Body & Skin

Softens the appearance of fine lines

Tightens the skin and restores elasticity

Brightens overall complexion

Reduction in hyper-pigmentation

Reduction in puffiness in face and eyes

Improves Acne

Serenity

Rejuvenation

Renewed Spirit

Potent oil infusion glow
To Learn more about your individual skin care needs, feel free to contact Chandra with any question that you may have.
Schedule an appointment today by calling 310.923.1314 or e-mail us with your questions at chandrascofield@gmail.com
Please note that Cosmetic Acupuncture is Not covered by Health Insurance.  
Los Angeles, Facial Acupuncture Rejuvenation