So honored for my work to be recognized in a POOSH BEAUTY, Wellness & Lifestyle feature:
Why You Deserve a Next-Level
ACUPUNCTURE FACIAL
By Poosh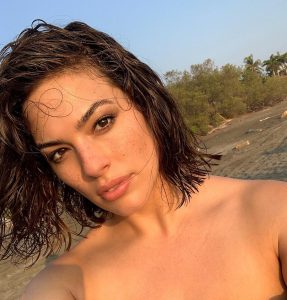 While acupuncture has the power to alleviate pain, both physically and of the heart, perhaps lesser known are its beautifying powers. Cosmetic acupuncture increases circulation, stimulates collagen, tones facial muscles, decreases wrinkles, and evens the skin tone. Absolute dynamo and true modern goddess, Chandra Scofield, blessed me with her ritual of healing via a facial I won't soon forget. Yes, there were needles involved. I strongly urge those of you in fear to get over it.
Her Gemstone Facial Acupuncture Rejuvenation Method is not just acupuncture, and it's not just a facial—it's a cosmic experience. To read the full feature POOSH Beauty.
My ability to heal mind, body and spirit, combined with the power of integrating Eastern and Western Medicine allows me to give focused, personalized attention to each and every patient. With an approach that is holistic, intuitive and complementary, collaborating with primary care physicians and other practitioners in the Los Angeles area. Chandra is often referred to as the "Natural Hormone Whisperer" by her clients as she has helped so many women balance their hormones, conceive naturally, heal adrenal fatigue, manage menopause & more.
My Mission Is To empower You To Restore Your Body's Innate Healing Wisdom. 
Call today for a free 5 minute phone consultation to discover how Acupuncture, Herbs and Holistic Nutrition can help with your specific health needs.
We do accept some PPO health insurance plans. Please call and we would be happy to check and see if you qualify for Acupuncture benefits.
*Trained in Japanese "Gentle Needles" Acupuncture technique.
Schedule an appointment today by calling 310.923.1314 or    e-mail us with your questions at chandrascofield@gmail.com
If you don't live locally, we offer distance healing consultations: Learn more
Los Angeles, Acupuncture clinic