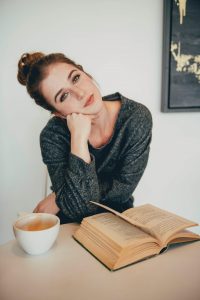 Trying to diagnose adrenal fatigue is not an easy task. It is hard to do with one single test, therefore, to make it most accurate, it's often necessary to employ a few key adrenal fatigue tests. Apart from experience, this requires thorough knowledge of the endocrine system.
Since it is a difficult thing to diagnose, here are the tests that are done so it can be treated effectively.
Cortisol Tests
The major lab testing done to diagnose adrenal fatigue is the cortisol test. However, since there is more than one cortisol testing, it is important to get the correct interpretation of the results. Depending on the your specific needs, you might have to take a blood, urine, or saliva test to measure the cortisol. Saliva tests are often taken because they give an estimate of the cortisol better. 
Thyroid Tests
It has been shown that in adrenal fatigue, the weakened hypothalamus and the pituitary gland will lower the functions of the thyroid. There are many different tests done to check the thyroid functions, all are blood tests. There are different aspects of the thyroid functions that need to be checked so that the interpretation made can be as authentic as possible. If blood tests show mild hypothyroidism, there is a chance that the underlying problem will be adrenal fatigue.
Tests Done by Functional Medicine Practitioners
Along with the conventional tests done, there may be more tests performed to gain more insight on different neurotransmitters and hormones in your body. Integrative doctors that study functional medicine provide these tests.
The best choice for anyone who feels like they are having chronic fatigue, would be to be tested and treated by someone with knowledge on how to precisely restore your body back to health. The good news is, it is totally possible to repair adrenal fatigue naturally.
With the correct testing, a solid nutrition and supplement plan customized to your specific lab results and combined with weekly acupuncture treatments. You will be on the road to recovery, feeling more energetic and alive than ever before. 
At Chandra Wellness we provide all of your Functional Medicine Lab Testing needs. We believe in the power of evidence based Medicine to point us in the right direction on how to precisely restore your body to achieve abundant health and energy.
Schedule an appointment by calling 310.923.1314 or e-mail us at chandrascofield@gmail.com