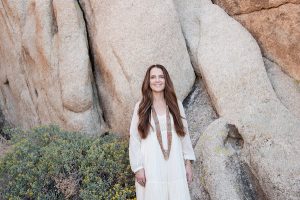 Chandra is a gifted and intuitive Acupuncturist, health and natural beauty expert, Applied Clinical Nutritionist, with a lifelong commitment to mind, body and spirit wellness. She is passionate about the healing powers of natural Medicine and has witnessed many amazing health transformations. She is often referred to as the "Natural Hormone Whisperer" by her clients as she has helped so many women balance their hormones, conceive naturally, heal adrenal fatigue, manage menopause & more.
Receiving a Masters of Acupuncture and Traditional Chinese Medicine from Emperors's College of Oriental Medicine and Bachelor's degree in Philosophy from UC Davis. With over 20 years of experience in healing arts field including advanced skin care techniques (Certified Natural Skincare) shiatsu, reiki, cranial sacral & Thai yoga. Certified as a yoga teacher with advanced training in prenatal yoga, sound meditation,Vedic meditation and trauma informed yoga teacher for PTSD and recovery.
Offering integrative, holistic care for a wide range of health concerns, as well as, personalized wellness plans for preventative care, natural beauty solutions and eco-beauty skincare. Super passionate about the healing transformations she has witnessed, she loves her work and looks forward to partnering with you on your journey to wellness.
We do accept some health insurance plans. Please call and we would be happy to check and see if you qualify for Acupuncture benefits.
Call today for a free 5 minute phone consultation to discover how acupuncture, intuitive healing, herbs and holistic nutrition can help with discover optimal healing.
Schedule an appointment by calling 310.923.1314 or e-mail us at chandrascofield@gmail.com
Personalized, compassionate care one person at a time...